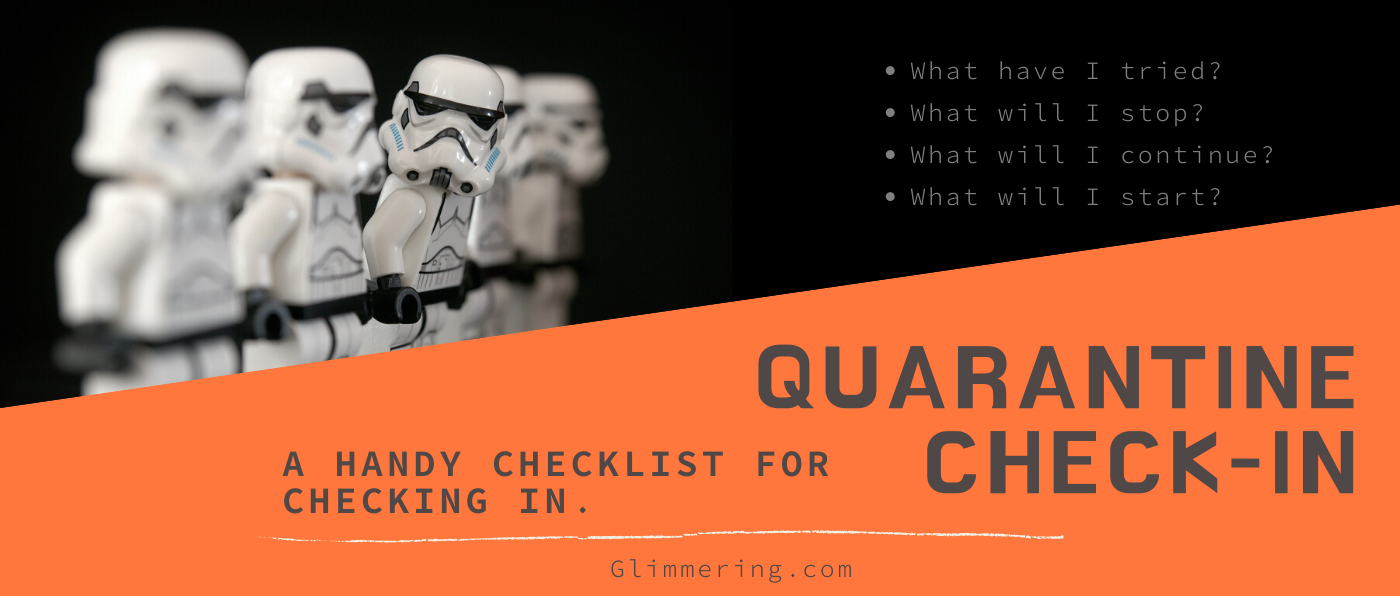 e93: Quarantine Check-in
We Ask These Questions Three - Stop? Continue? Start?
In this episode we're breaking from the norm to help each other survive the present. That means we need some real heart talk with each other.
We're using the Agile technique of asking and answering these <ahem> four questions:
What have we tried
What are we stopping
What are we continuing
What will we start
Hopefully this inspires you to check in with yourself, your partner, your quaranteam, or other support systems.
Writing down your answers helps you keep track of your progress, which is especially important when it's hard to keep track of what day of the week it is!
Feel free to answer the questions in the brand new comment form below!
Join the newsletter to receive the latest updates in your inbox.