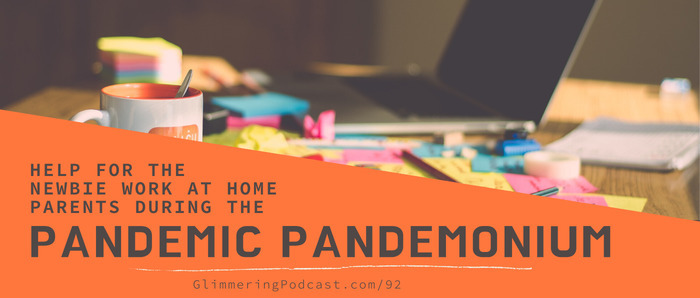 e92: Help for the Newbie Work at Home Parents During the Pandemic Pandemonium
You asked tough questions on being a new work at home parent and we answered them! Listen now!
In this podcast we answer your tough questions on what it takes to survive and thrive as a new work at home parent. Your questions are:
How do I prevent losing my motherhood mind while at home full time with my toddler?
How do I keep my not-independent 6 year old busy all day while I work?
What are some good non-candy rewards/motivators?
What might an appropriate meal plan look like?
How can I get some time for my own brain?
Are there free online educational resources I can use? Yes! Here!
How important is it to limit recreational screen time?
What are some exercise ideas that won't bore me to death?
How do you balance/negotiate the needs of 2 working parents, especially when he refuses to stay home and help? And are there ways to achieve long blocks of focus or do you just always chunk out the day in bits?
What are good resources for pre-k (4yr old) and 1st grade (6 year old)?
Laura wrote a companion post to help you keep your kids occupied!
Full show notes are over here!
Join the newsletter to receive the latest updates in your inbox.